THE SBF GROUP
For over a century, and although generations have succeeded one another, the group's business and values have remained the same.
Entrepreneurial spirit, a taste for challenge, respect for the client, mastery of quality standards are all values set in leitmotif.
This is what makes SBF today one of the pioneer companies in its sector in Tunisia with an international reputation.
A story in motion
It dates back to the end of the 19th century with the establishment of Bouzguenda Company.
Ahmed Bouzguenda started his own Company in 1930, later, in 1960 his eldest son Mohamed took over the company. He was joined in 1970 by his brother Abdelaziz from which SBF took its name and its current legal form.
For over than a century, SBF group has greatly developed from a small local company to an integrated and international group. Its evolution is marked by the creation of specialized and complementary subsidiaries, allowing the Group to develop skills acquired in various construction and building trades.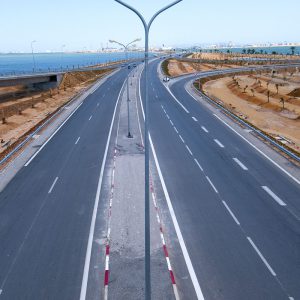 Today
Bouzguenda Frères combines the strength of a group with several years of experience and the responsiveness of a network of complementary companies.
Thanks to the complementarity of its subsidiaries, the know-how and the wealth of its people, the Group intervenes, in Tunisia and abroad, in all construction segments: Roads and infrastructure works – Buildings – Hydraulic Works – Bridge – deep foundations …
With a turnover of more than 200 million TND in 2018, the Bouzguenda Frères Group is one of the Tunisian leaders in the sector of Buildings and Public Works with an international reputation.